Private Office Cabin - Whitefield & Marathalli, Bangalore
Your Private Office awaits at Whitefield and Marathalli, let us know how soon we can start.
Contact us
What is Private Office cabin?
Private cabins are more spacious spaces within the co-working space, in which you and your team can work in complete peace and security. The cabins can be tailor-made as per the requirement which gives flexibility to upscale and downscale the strength.
Benefits of Private office cabins
A Private Office option is a flexible option for growing teams as it gives a feeling of independence from the large community. Teams are able to work on sensitive projects while in their private spaces, and have breaks in the community area
Why Share space Private office cabins?
Private office cabins at Share space are constructed in a manner that you are able to work in the most conducive setting with private cabins, you will be able to enjoy the benefits of communicating and networking, and live a full social life that doesn't compromise your work.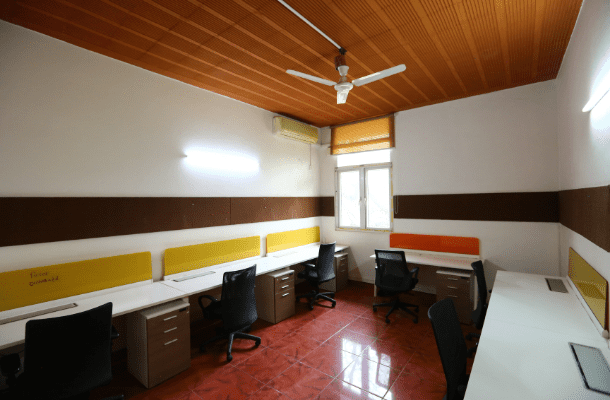 Your Private Office Awaits
A Private office cabin at Share space allows you and your team work from a private space that is free of distractions. It allows you to hold standing meetings, discussions, or celebrations to your preference. Your privacy as a business is guaranteed.
Our hospitality driven staff is on site to ensure your work experience is a positive one. As a private office member, you get access to all the amenities needed to run your business efficiently and collaborative networking opportunities to help it grow.